Daystar Church
Greensboro, NC
"Hiring Artistry has definitely been one of the best decisions we have ever made. I am excited we get to work together and excited about all God is going to allow us to do in the months and years to come. What a ride ahead!"
Allen Holmes | Lead Pastor
WHAT WE DID
Consulting
Connectivity
Branding
Promotion
Design
Website Design
Brand Makeover

Logo Design
Print ID Design
Billboards
Advertising
Signage and Environments
Wayfinding Master-Planning
Signage Design
Technology
Perpetua CMS
Perpetua Media Player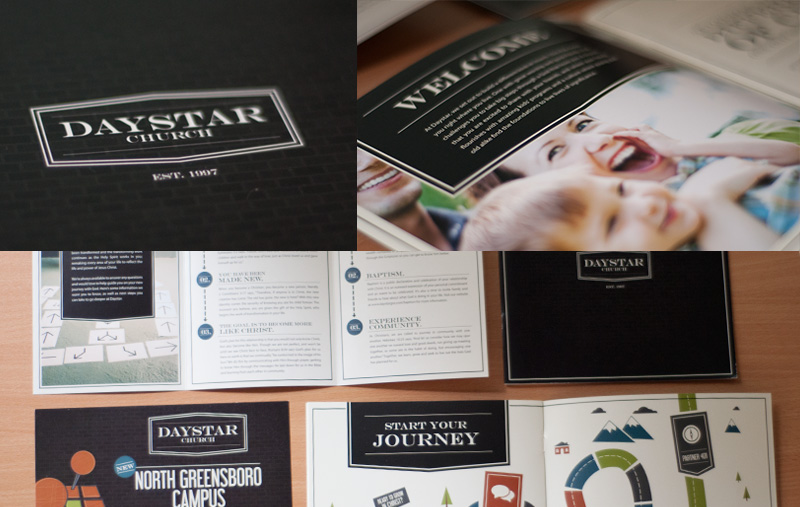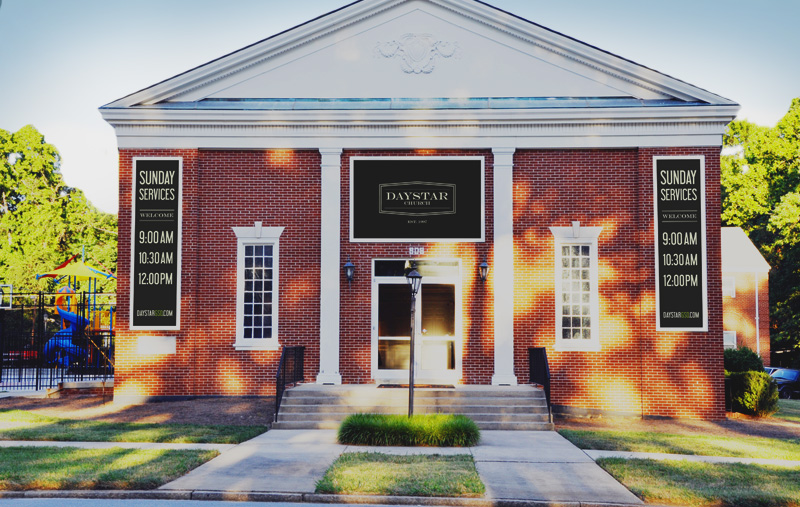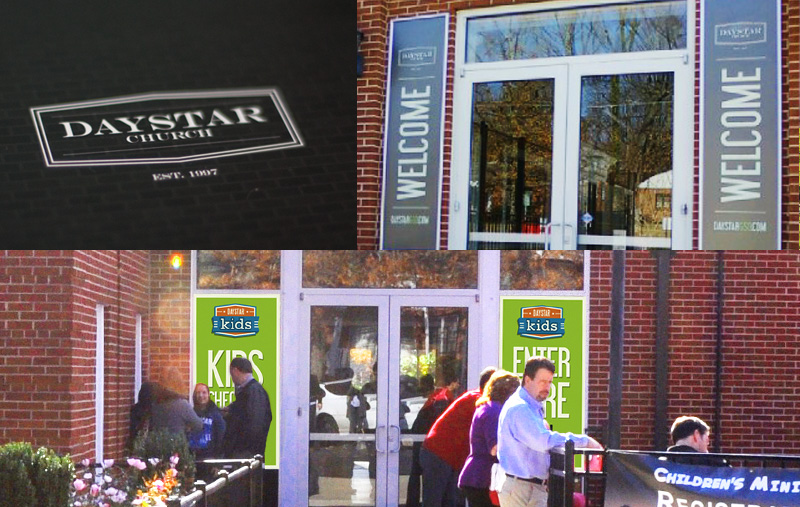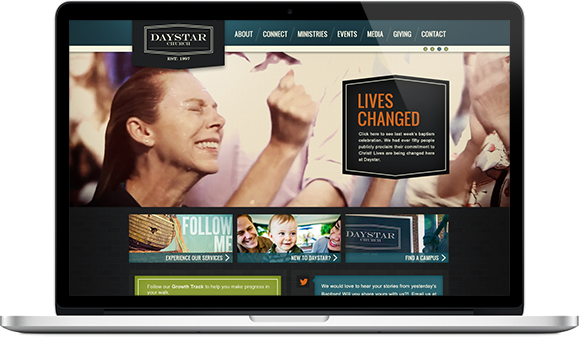 The Process
As a smart, young, active church located at the hub of a cultural crossroads in Greensboro, NC, Daystar is growing by leaps and bounds. The church that many knew as a youth church has developed into a wiser and stronger church; equipping itself to provide a sense of community and purpose to generations young and old who desire to see a great work of God take place in the city.

Artistry came along side Daystar to help their brand reflect the true vibe of the church. Much like the inside of their retrofitted building, the brand contains a sense of character, authenticity and depth. This relevant, smart, young family church is thriving and has a unique ability to spur a community into action; reaching the city from the inside out.