Healthy churches engage people from the inside out.
Healthy churches engage people—they connect with people right where they are—they relate, resonate, and inspire next steps. Engagement done well keeps people coming back, going deeper and bringing others with them. As a firm, we specialize in giving you the tools to...
Clarify your calling
Increase clarity and confidence in your mission, vision and values in a way that attracts others.
Resonate with brand
Build a bridge through branding that attracts people and delivers on its promise.
Keep your visitors
Master visitor retention by understanding the hidden factors that affect decision-making.
Take people deeper
Build onramps to next levels of commitment and growth.
Be engaging
Reach more people. Fulfill the vision through healthy growth.
1. CALLING

What unites your core


Mission
Vision
Values
Path

2. CONNECTIVITY

How you win over the crowd


Conversion
Visitor Retention
Assimilation
Advocacy

3. BRANDING

How you convey your essence


Culture
Identity/Web/Print/Social
Environments
Design/Communications

4. PROMOTION

How you attract outsiders

Advertising
Online Marketing/Social Media
Direct Mail
Public Relations
OUR CHURCH HEALTH PROCESS
Church health starts with a strong foundation
and radiates out from your core.
How are you doing in each area of your engagment?
1. YOUR CALLING
The "why" you do what you do that unites your core
- Mission, Vision, Values, Path (Core processes)

2. YOUR CONNECTIVITY
How you pass the people test
- Conversion, Visitor Retention, Assimilation, Advocacy

3. YOUR BRANDING
How you convey your essence
- Logo, Identity, Web/Digital, Environmental Design

4. YOUR PROMOTION
How you attract outsiders
- Online Marketing, Social Media, Advertising, Public Relations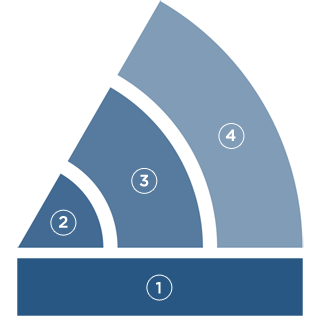 The Anatomy of Engagement™
OUR SERVICES
We provide assessment, strategy, implementation, and partnership support to churches and ministries with a heart to improve their engagement through effective marketing. We do this through branding + consulting + technology. We help you understand why you are getting your current results and create a flywheel of change that produces momentum—empowering you to be the best version of who God has called you to be as an organization. It is not uncommon for a church to come to us plateaued, and grow by 30% within the next year as a result of our process.
Want to learn more about our services:
Branding Consulting Technology
---
Ready to explore your needs?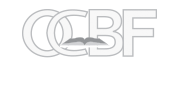 We work with a limited number of churches and ministries each year who are committed to going to their next level. This focus allows us to provide a very deep level of service built to help you engage those you are called to reach.
Curious if Artistry Labs might be the right fit for you? Let's chat.
You get more than another marketing company with good ideas—
you get a dedicated team who cares about your ministry and your church.

Curious if Artistry Labs might be the right fit for you? Let's chat.
Church Marketing 101
We wrote the book on Church Marketing. Literally.
In Church Marketing 101, our president Richard Reising offers fresh insight into what creates and hinders church growth. From a solid, biblically-based foundation, he reveals how small changes can have a big impact and how strategic marketing can set your church apart—creating momentum that changes the life of your church and community for eternity.
FEATURED IN:


Relevant Magazine Pastor's Toolkit




Pastor's.com
The church is the hope of the world. Church Marketing 101 reveals the principles necessary to focus the message of Christ like a laser at targeted groups. Richard Reising has an important message for the church to hear and apply.