REINFORCE YOUR ENGAGEMENT
We've developed an arsenal of technology tools designed to help you
build, measure, and maintain momentum—supporting your core processes to increase your organization's health and streamline processes.
Perpetua® CMS, our Content Management System, allows you to edit and manage your website—no programming experience required. It provides the tools for easy web-management and upkeep for technical and non-technical individuals alike. Perpetua CMS was created in-house specifically for churches, ministries, and businesses, and includes tools such as content management and email marketing, custom web forms, content and media management, SEO tools, and much more. If there's anything you need that it doesn't do, we can custom build it for you.
Visit the Perpetua website to learn more at PerpetuaCMS.com.
OneCast is a media platform built with churches and ministries in mind. Through customizable media players, website integration, and iPhone and Android apps, OneCast is a complete media package guaranteed to enhance and simplify any church's media. To try it for free, visit GetOneCast.com today.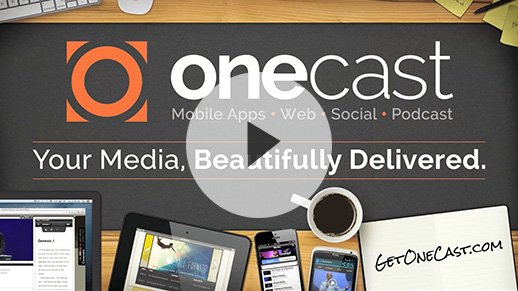 Engage
Engage is specifically designed to help you track and connect with anyone and everyone related to your organization. At any one time you can find out who's visited, who's a member, who's volunteering, and more. Need to e-mail everyone who's visited but not returned in the last 3 months? Engage can help you do just that. Engage helps you maximize your effectiveness by analyzing how those inside and outside are traversing your organization's landscape.
Contact us to set up a demo and learn how we can customize Engage around your ministry or business processes.
mDash
MDash measures how your church or business is doing at every level of interaction from the eyes of an outsider. Just by clicking Yes or No on each prompt, you can track progress on an ongoing basis—right from your smart phone. The results are compiled into a clean and simple dashboard, highlighting areas of strengths and weaknesses, so you can address issues quickly, set realistic goals, and maintain positive momentum.
Contact us to set up a demo and learn how we can customize mDash around your ministry or business processes.
Create is your solution to the chaos of brand management. With processes customized to your organization, you can effectively manage design and development projects through the complex world of concepting, revisions, approvals, and production. Create allows you to direct your design team and clients through a structured and organized process reinforced by technology.
Contact us to learn how Create can help you manage your brand today!