WE HELP CHURCHES AND MINISTRIES...
• Clarify their calling.
• Keep their visitors.
• Resonate with brand
• Take people deeper.
• Grow healthier.
∴ Be engaging.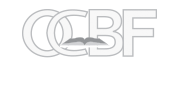 WHERE WE'RE FROM
In July of 1995, God spoke to the heart of Artistry Labs' founder, Richard Reising—giving him and his wife, Michele, a life-altering mission. They were charged to leverage successful careers in corporate marketing to serve the Body of Christ. At that moment, God's inspired idea began an incubation process that culminated in the birth of Artistry Labs in July of 1998.
Since that time, Artistry Labs has helped and inspired thousands with its message and delivery on church marketing and healthy growth. Having served over 1,000 clients in over a dozen countries, Artistry Labs has grown to become a thought leader in church and ministry growth.
WHAT DRIVES US
We are an advocate for lost sheep and the heroic ministries who will pursue and serve them well. What gets our team fired up is helping a church clarify its calling, strengthening its back to do good works, and connecting the dots to the community they are passionate to serve.
∴ Our success is their growth and the lives they impact in the process.
Unparalleled Clarity
When the light turns on in the room and everyone knows exactly why we are where we are and what we must do next.
Life-giving Vision
When we've all bought into the storyline and know our part in the play.
Aligned Execution
When the things that drive us become a culture that guides every department.
Smart Branding
When enduring design is a bridge between your values and those you are called to serve.
Crafted Environments
When people are guided (by signage and environmental design) through an experience in which they see wisdom—just like the Queen of Sheba.
Simple Processes
When the next step is so obvious that it becomes impulse.
Illuminating Systems
When insightful data empowers decision-making and constant adaptation.
What drives us: A church or ministry that engages well at every point of contact.
WHO WE ARE
Our team is made up of individuals with diverse backgrounds ranging from corporate advertising to church administration and everything in between. We have ministry hearts, a knack for seeing through the haze and solving complex problems at the root, and are excited to help churches and organizations reach their fullest potential through branding, consulting, and technology.
Richard Reising
Founder & Chief Strategist
Michele Reising
VP of Operations
Jason Hughes
Account Strategist
Amber Holdridge
Account Strategist
Andy White
Marketing Strategist
Steve Hahn
Design & Technology Manager
Jenise Zuidema
Office Manager
Mike Ciesiensky
Director of Technology Services
Scott Hanson
Lead Technology Developer
Jen Rau
Senior Graphic Designer
Alex Perry
Design & Strategic Support
Chase Douglas
Web & Print Designer
Robbie McCormac
Project Coordinator
Victoria Montalvo
Strategic Support
Kelsey McLeod
Graphic Designer
WHAT WORKING WITH ARTISTRY LABS IS LIKE
Choosing the right firm makes all the difference. We know it is not easy trying to make a decision about branding, consulting, and technology firms.
As an agency, we are very different.
We are process-driven.
We execute with immense creativity and leadership within proven processes and established timelines.
We truly get you.
We have your heart, understand your values, and quickly knit ourselves to
your team.
We carry a heavy load.
We take ownership in helping you through the change process, providing ongoing leadership and execution.
We are worth the investment.
Our in-depth services mean that we are not about short cuts, but the rewards of our process and team of experts don't fall short of their investment.
Hiring Artistry Labs is like hiring a good accountant. They will always make you more than you spend if you just listen to them.
Curious if Artistry Labs might be the right fit for you? Let's chat.